:::
Product Info.
Online Date: 2020/08/31
Modify Date: 2020/08/31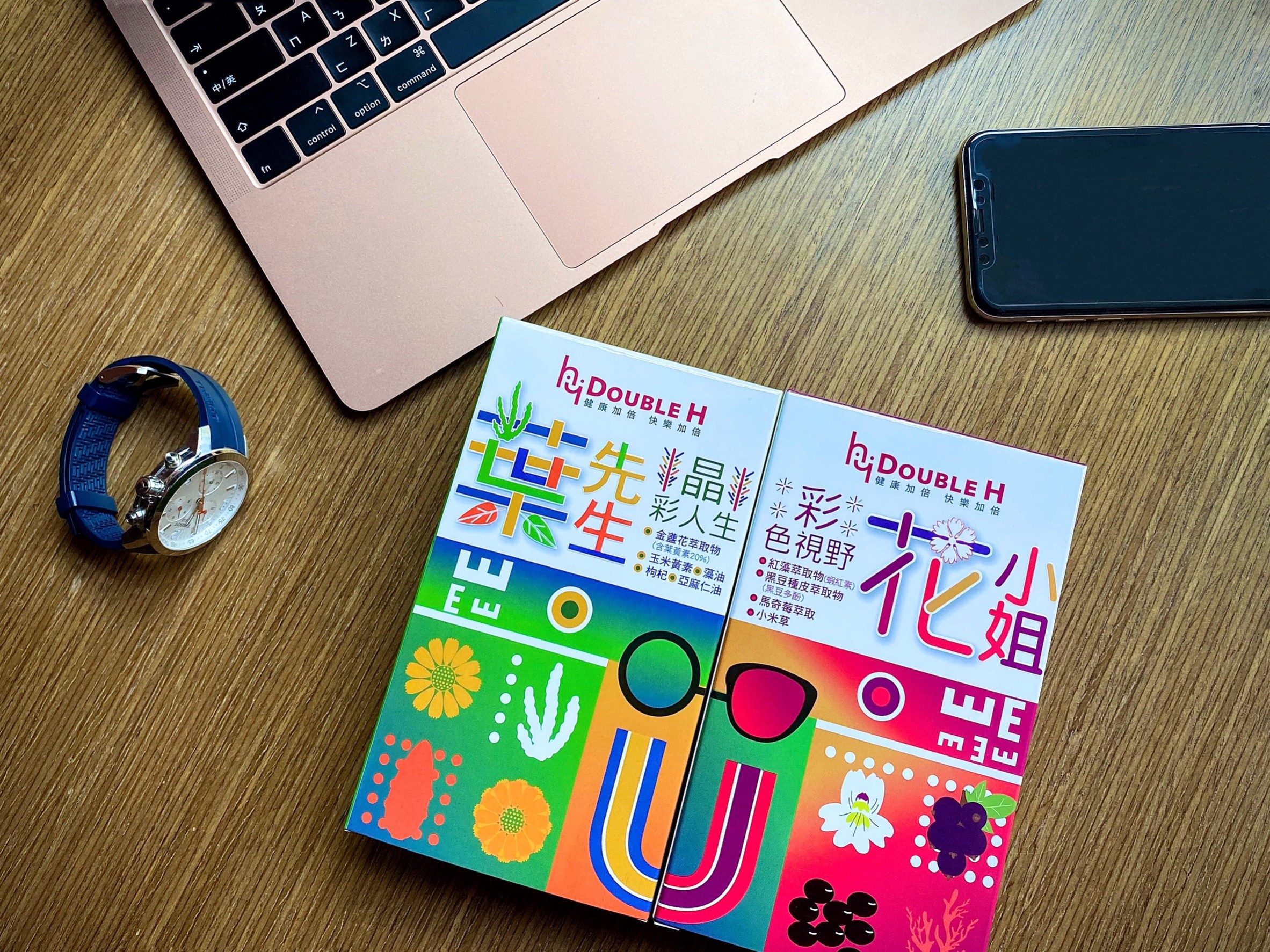 Mr. Ye & Ms. Hua_Eye-protection patented capsule food (vegetarian)
Kaohsiung Exhibition Center S1550
Product Model:營養補充品
Description
Description
Are you still taking lutein, but don't you always feel nothing after taking it?
Lutein alone is not enough, what you need is effective anthocyanins.

We added two functional food grade anthocyanins from Japan
Let Mr. Ye and Miss Hua accompany you to work and chase dramas, and you will still be brilliant!

Mr. Ye and Ms. Flower-is an eye combination that combines internal protection and external protection.

Specification
Specification
Product Name: Mr. Ye's Calendula DHA Capsules (Vegetarian Capsules)
Features: American algae oil, American marigold extract (containing 20% lutein), American marigold extract (containing 5% zeaxanthin), wolfberry extract, linseed oil
Contents: 600 mg/capsule (including total capsule weight) 30 capsules/box, totaling 18 grams.
Product Name: Ms. Hua Black Bean Polyphenol Macchiberry Capsules (Vegetarian Capsules)
Features: Japanese black soybean seed coat extract, Japanese red algae extract, Japanese macchi berry extract, millet grass extract
Contents: 600 mg/capsule (including total capsule weight) 30 capsules/box, totaling 18 grams.

Place of Origin (Country): Taiwan
Shelf life: 3 years

Manufacturer or domestic responsible manufacturer: Hezhen Enterprise Co., Ltd.
Manufacturer Tel: (07)-3928372
Manufacturer Address: No. 313, Jiuru 1st Road, Sanmin District, Kaohsiung City, 807
Insured product liability insurance font size: 1770205ML000126
Food business registration number: E-153897949-000000-6
Launched Year
Launched Year
2020
Certifications
Certifications
重金屬檢驗合格
微生物檢驗合格
不含農藥檢驗合格

Product Discount
Product Discount
展場組合優惠價:
葉先生&花小姐 共60粒/入 價格_2000元。
【買大送小】80粒/入 特價_2000元(原價_2599元)。
數量有限,售完為止。