:::
Product Info.
Online Date: 2020/09/30
Modify Date: 2020/10/05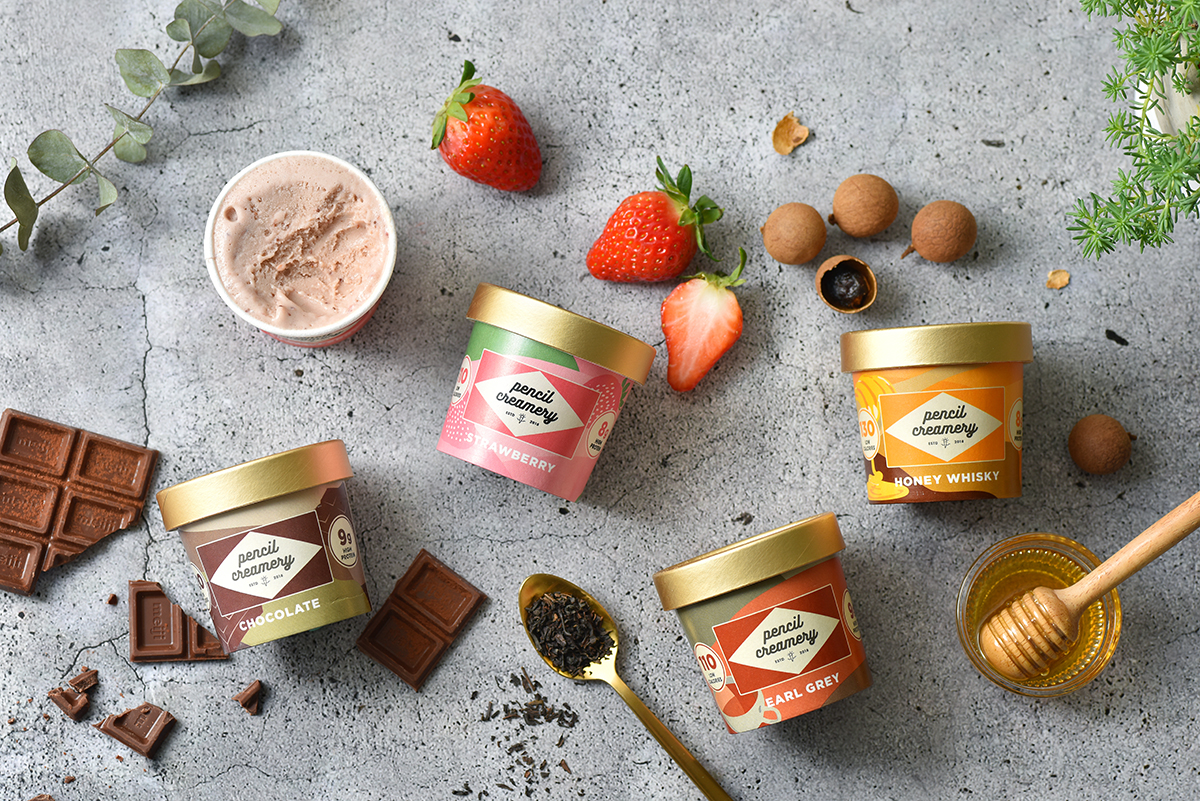 PENCIL CREAMERY LOW CALORIES LOW FAT HIGH PROTEIN ICE CREAM - CHOCOLATE、STRAWBERRY、HONEY WHISKEY、EARL GREY
Kaohsiung Exhibition Center S1646a
Product Model:
Description
Description
Founded in 2018, we (Sweet Escape Co) are known for producing low calories, low fat and high protein desserts. Having Pencil Creamery as one of our most recognized brands, we are able to produce a wide collection of low calories, low fat and high protein ice cream using organic stevia and high quality whey, etc. Each one of our ice cream tub carries 110KCAL-150KCAL in calories, 4.5 grams in fat and 5.4 grams of net carbs. Not only do these facts make our ice cream nutritionally lighter, with at least 9 grams of protein per serving, our products are healthier in comparison to other ice cream brands. And they are, of course, suitable for consumers of all ages.
Launched Year
Launched Year
2019
Other Products Offered by This Company