:::
Product Info.
Online Date: 2020/07/09
Modify Date: 2020/07/16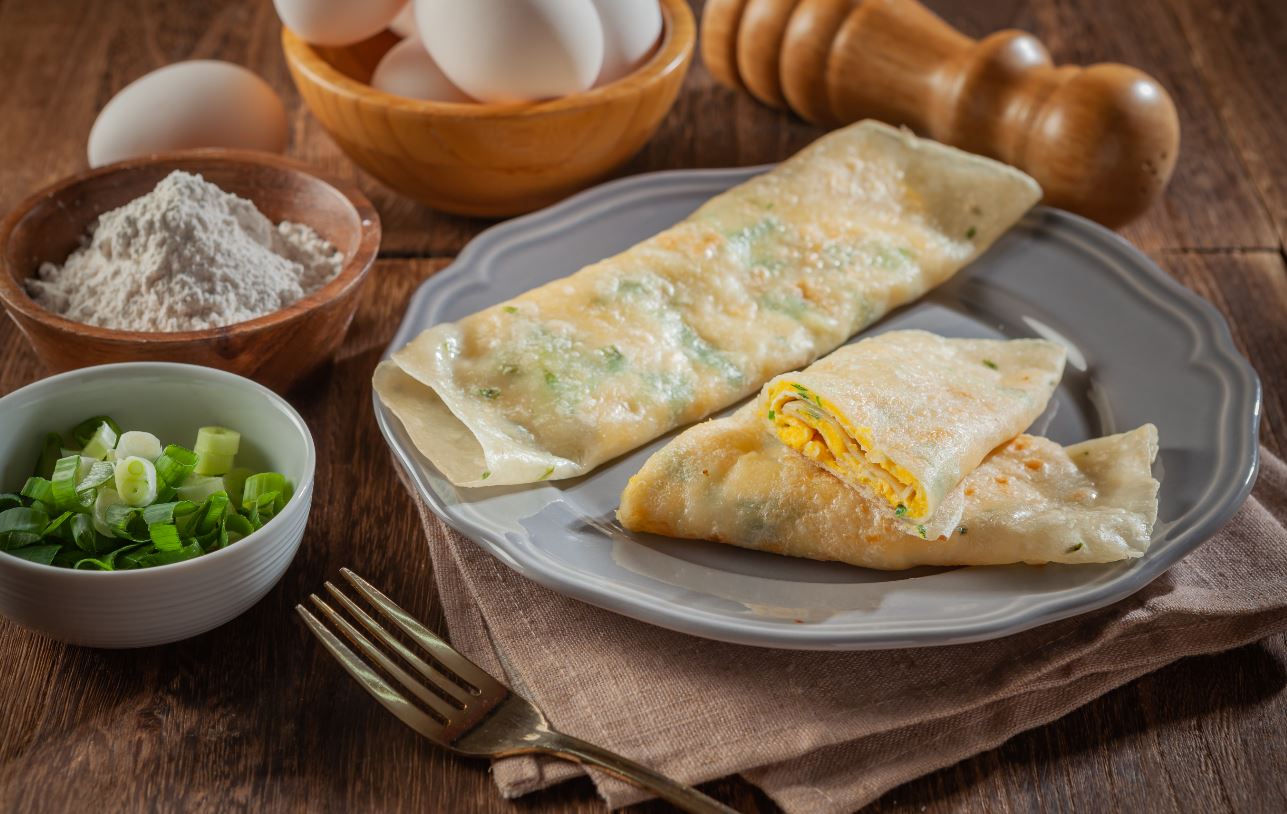 Scallion sesame pancake
Kaohsiung Exhibition Center S1450
Product Model:
Description
Description
The pancake uses natural material without adding preservatives and artificial sweetness in the traditional pancake, it tastes crispy, soft, multi-layer taste, and fresh for the best choice for healthy light foodism. Strictly check the ingredients to give you peace of mind. It can be taken out of the pan without removing ice during conditioning. After frying until golden brown, the texture is crispy on the outside and soft on the inside. It is even more delicious when cooked with eggs.
Specification
Specification
60g/pcs、10pcs/pack
Launched Year
Launched Year
2015年
Certifications
Certifications
The company passed the international quality assurance ISO22000&HACCP food hygiene and safety certification.
Other Products Offered by This Company