:::
Product Info.
Online Date: 2020/09/03
Modify Date: 2020/09/05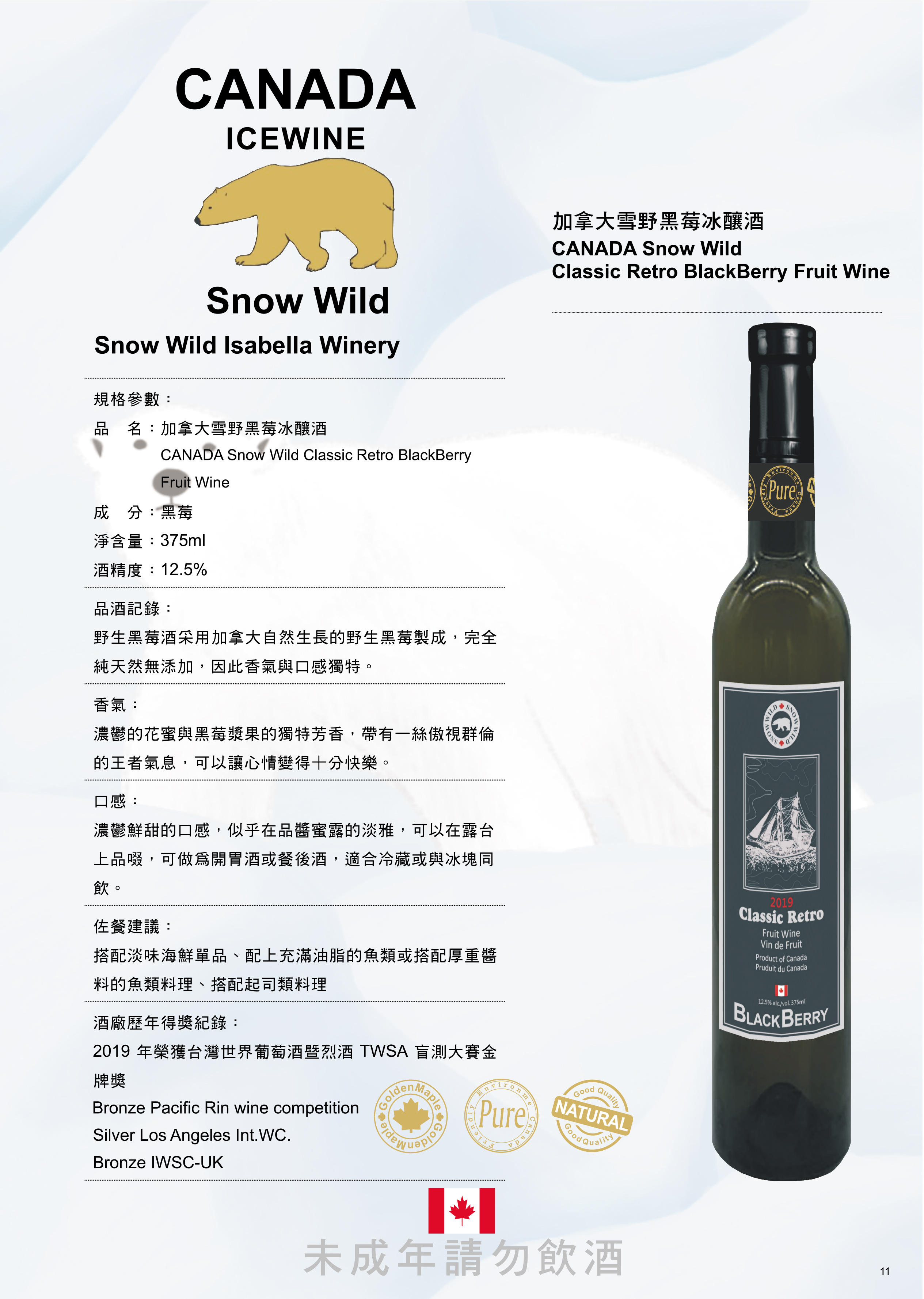 CANADA Snow Wild Classic Retro BlackBerry Fruit Wine
Kaohsiung Exhibition Center S1614a
Product Model:
Description
Description
Tasting record: Wild blackberry wine is made from wild blackberries grown naturally in Canada. It is completely natural and without additives, so it has a unique aroma and taste.
Aroma: The unique aroma of rich nectar and blackberry berries, with a hint of the king's breath, can make the mood very happy.

Launched Year
Launched Year
2019
Other Products Offered by This Company